Aganfoils: Upcycling post-consumer film into high quality LDPE granulate
This new plant at our Wijster site has the capacity to convert 24 Kton annualy into high quality LDPE re-granulate. This innovative project involves an investment of over 25 million euros with a contribution of the LIFE Programme of the European Union.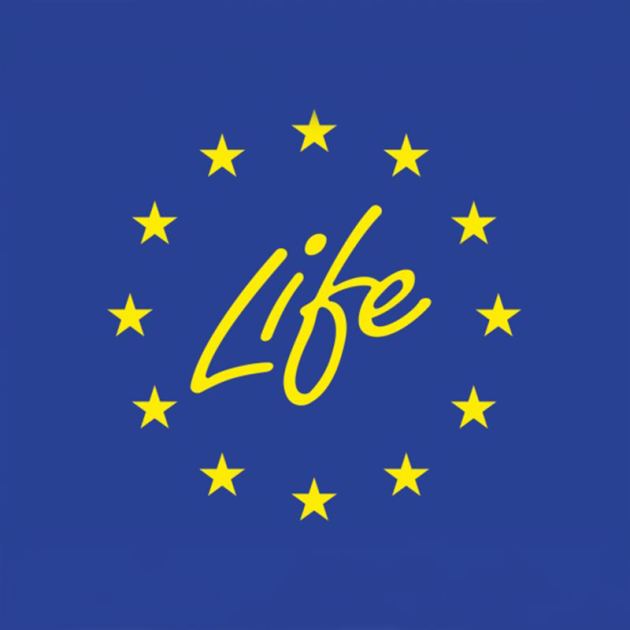 Aganfoils by Attero

With the Aganfoils project Attero aims to demonstrate a new upcycling process through which post­ consumer plastic from dirty materials recycling facilities (MRF) can be upcycled into As Good As New plastic. With Aganfoils Attero contributes to the application of EU community environmental policy and legislation, maximizing plastic recycling from municipal solid waste and improving the quality of the resulting reusable regranulate, to ensure these plastics are not landfilled or incinerated.
Plastics congress Velhoven
This year Attero was present at the Plastics Fair 2019. The congress took place on 25 and 26 September in NH Conference Centre Koningshof in Veldhoven. The Plastics Fair was very successful and well attended! Attero has welcomed many interested EU-parties and potential new customers.

About the congress
The 21st edition of the Plastics congress shines its light both on the congressfloor as well as on the congress-program containing actual developments and opportunities within themes such as: circular economy, durability, smart raw materials, new materials, cost saving, innovative production methods, product development and business-opportunities. Also the Plastics congress offers you the opportunity to meet all the important players from the industry in one day.
Congress theme: Plastics, too valuable to throw away!
The demand for plastics-products keeps on rising. In 70% of all new inventions contains plastics processing. The growth potential is promising, but also arises questions such as: Do we choose for new or reused? How do we use smart materials optimally? Which business opportunities does circular undertaking offer and how do we make the production processes more efficient? One thing is certain: Plastics are too valuable for our society to throw away. Not for nothing is this the theme of this edition.
Future upscale with Aganfoils
The Attero project focuses on demonstrating and evaluating the innovative Aganfoils technique on a large industrial scale. The process enables the recycling of plastic waste foils from municipal solid waste, particularly low density polyethylene, in the most environmentally friendly and economically efficient way. Due to its high level of contamination and specific characteristics, post­consumer plastic foils recovered from municipal solid waste are considered difficult to recycle. Combined with the modular design of the installation, the Aganfoils process at Attero is equipped for future scale up of the technology to attain any desired scale and enhance the EU wide replicability and development of supporting environmental policy and legislation.
The objectives for the Aganfoils demonstration project are:
Demonstrating that post-consumer foil can be recycled into a high quality plastic regranulate with a higher efficiency in a sustainable and economic way, reducing the need for virgin material
Demonstrating an integrated full-industrial scale waste-ta-resource plastic recycling process by using state of the art equipment in a smart sequence and combining the recycling stage with an existing MRF
Reducing the environmental impact of the plastic recycling process, through the efficient use of available residual energy and water streams and reduction of C02 emission related to transport
The Aganfoils project at Attero connects to a number of goals set out in the Roadmap fora Resource-Efficient Europe and the 7th EAP. Furthermore, the project matches perfectly with the LIFE "waste" priority topic. The advantages brought by this project in terms of waste recycling, emission reduction, natural resources and energy will attract the attention of other industries and policy makers.
Aganfoils results and benefits
The Aganfoils demonstration process tested, commissioned and fully functioning;
A one year demonstration period, the Attero project will demonstrate:
An integrated full-scale innovative recycling process for plastic waste foil (LDPE) at one location in Wijster, with a yearly input capacity of 12.000 tonnes of plastic foil waste, leading to a yearly yield of approximately 7.800 tonnes of high quality plastic regranulate to be used in new products instead of being landfilled or incinerated.
Recycling of approximately 9.000 tons of plastic foil waste, leading to approximately 5.900 tons of high quality plastic regranulate during the demonstration process (75% of capacity).
A C02 emission reduction of up to 555 tonnes as travel between the plant in the Netherlands and Germany is no longer necessary, this saves 4.8 million kilometres a year
Reports regarding the technical evaluation of the demonstration and monitoring of the performance on environmental and socio-economic indicators
Dissemination of all project results to relevant stakeholders such as European plastic recyclers industry, policy makers and national/local authorities, producers of recycled plastic products and general public. This will raise awareness and support market acceptance of the demonstrated Aganfoils process and its benefits.
57.000.000 tons of plastic each year

Attero is well aware of the fact that plastic farms an integral part of our everyday life and has become the most common material in the 20th century society. Characteristics such as durability, strength, light weight, flexibility and low cast result in a high usability and plastics can therefore be found in numerous applications, ranging from automotive, packaging, electrical and electronics, building and construction, food and beverages applications. More and more plastic is regarded as an interesting alternative to other materials, therefore it is no surprise that their use has seen a constant rise for more than 50 years. Nowadays, the plastics industry has become an important sector of the EU economy with an annual production of over 57,000,000 tonnes. Due to the distinctive properties of plastic, as well as its growing innovative applications, the production volume of this material will continue to grow. Unfortunately, what makes plastic so useful, also makes it problematic when it comes to its end of life phase.
Only 26% of plastic waste is recycled
The consumption of plastic results in a significant and continuously increasing plastic waste stream. In 2012 only in Europe a total amount of 25,200,000 tonnes of post-consumer waste plastic ended up in the waste stream. Despite improved plastic waste prevention, preparation for re-use, recycling and separate plastic waste collection, as well as improving plastic design and plastic product design the share of waste plastic that is recycled is only about 26% (2013). The majority of waste plastic in Europe is still disposed of, either through energy recovery (36%) or still by landfilling (38%). Although the recycling rate of plastics has increased over the years, the complexity of waste plastic is expected to increase as well. Furthermore, available recycling technologies are still mostly applicable to well­ defined waste streams derived from source sorting and packaging waste.
Aganfoils contributes to a higher target
As a result the European Commission has recently amended several waste related EU Directives (COM(2014) 397 final), in which they propose higher targets for the recycling of different waste streams and materials and specifically includes significantly higher recycling targets for plastic packaging waste (45% by 2020 and 60% by 2025). Moreover the Roadmap to a Resource Efficient Europe states the goal of improving waste management by making better use of resources. In the context of a Resource Efficient Europe, increasing the reuse and recycling of materials is considered a high priority for realising the vision of a circular economy within the EU. The proposed project Aganfoils at Attero contributes lifting the environmental problem and contributes to a more resource efficient Europe by introducing a new plastic recycling technology enabling plastic waste be used as a recourse instead of being landfilled or incinerated.
LDPE difficult to recycle
In general, the waste management chain of plastic waste streams includes several steps. The first step in this chain is the collection of plastic-containing waste. The collected municipal solid waste (MSW) is then transported to a pre-treatment and sorting step of the collected waste into different plastic resins. The sorted plastic resins are then transported to specialized recycling facilities or to a final disposal or energy recovery facility for plastic waste not collected for recycling. One type of plastic that is most commonly seen in municipal solid waste streams is low density polyethylene (or LDPE). LDPE is usually a soft or film plastic with many types of softeners added to make it stretchy, pliable and flexible and is the most common plastic used in packaging. Due to its high level of contamination and specific characteristics LDPE recovered from MSW is difficult to recycle
Upcycling LDPE plastic with Aganfoils
The Aganfoils project focuses on the sustainable and efficient upcycling of LDPE plastic waste foil from MSW streams at the location of Attero in Wijster, the Netherlands, and provides a waste-to­resource solution for the environmental consequences involved in the final steps of the waste management chain, being the disposal and current recycling of these plastic waste foils. To understand the environmental problem targeted with the Aganfoils project, below a description is provided of the environmental impact of the disposal and current recycling method of plastic waste foil.
Disposal of plastic waste foil
As described before, in Europe the largest part (74%) of the total plastic waste stream is currently disposed of by landfilling and/or the more value adding (but still end-of-life) energy recovery through incineration. After collecting, pre-treatment and sorting the LDPE plastic waste foil is transported to the landfill or incineration facility. Due to the voluminous nature of plastic waste foil, the transportation needs are high, resulting in significant C02 emissions.
Landfill not only takes up large areas of land but can also generate bio-aerosols, odours, visual disturbance and may lead to the release of hazardous chemicals through the escape of leachate from landfill sites. Landfilled plastic waste does not emit any greenhouse gases, as the decomposition of plastics exceeds the time span of 100 years (ETC/SCP, 2011). Landfill of waste usually implies an irrecoverable loss of resources and land (since landfill sites can normally not be used post closure for health risk reasons), and in the medium to long term it is not considered a sustainable waste management solution. For this reason, in many countries (a.o. the Netherlands) a ban on landfilling has been put in place.
The environmental impacts of incinerating plastic waste can include some airborne particulates and GHG emissions. Incineration of waste-to-energy facilities that are compliant with the Waste Incineration Directive are not thought to have any significant environmental impact. However, in some circumstances, energy recovery of plastic waste in MSW incinerators can result in a net increase in C02 emissions due to substituted electricity and heat production. Attero expects there will also be an environmental burden due to the disposal of ashes and slag. For example, flue gas cleaning residues often have to be disposed of as hazardous waste due to the toxicity of the compounds they absorb. The net societal cast or benefit would of course depend on the alternatives, e.g. the existing power generation mix and the risk of open-air burning or landfill fires.
Environmental impact

At present day, in Europe a small but steadily increasing share (26%) of plastic waste is being recycled. With regard to plastic waste foils recovered from MSW, the level of contamination has a negative influence on the environmental impact of the recycling process, being:
Only part of the plastic waste foil that is recovered from the treatment and sorting process, is suitable for recycling.
Due to the contamination a resource-intensive treatment and washing process is required. These recycle processes include several washers, water-based separators, thermal heaters and dryers. Although with a still better balance than the production of virgin material, the energy and water demand for recycling plastic waste foil is significant (for an average process with a capacity of 12 Ktonnes the annual consumption of natural gas is about 4,300,000 m3).
Furthermore, as there are only a small number of recyclers available in Europe (a.o. in Germany) the sorted material has to be transported over large distances to the recyclers. For instance, the annual distance covered by Attero is 4,800,000 km, resulting in 550 tonnes of C02
The current recycle processes are not able to sufficiently reduce the contamination level negatively affecting the quality of the recycled regranulate. As a result the regranulate does not reach the quality of virgin material and can only be used for lesser applications.
Aganfoils: an innovative integration leading to a sustainable and efficient recycling solution
With the Aganfoils process Attero sets out to demonstrate new upcycling process for LDPE plastic waste foil that is to be integrated with Attero's current collection, pre-treatment and sorting facility in Wijster in the Netherlands. By using state of the art equipment in a smart sequence and combining the recycling stage with the already existing process, an integrated waste-ta-resource waste management process is realised. Also, by introducing an innovative hot washing stage to the plastic foil recycling process a higher quality end-product and higher yield can be achieved compared to current plastic foil recycling facilities. The integration on one geographical location at Attero enables the elimination of the transport to an external recycle facility, basically eliminating the transport distances and significantly reduces C02 emissions. The carbon footprint of the process will be reduced by using waste heat and renewable energy coming from the waste-to-energy facility, reducing the need for carbon based resources.
The adopted industrial scale approach will improve resource efficiency and have a significant positive effect on the disposal of plastic waste foil. This aligns with Europe's overall aim to improve quality, maximise recycling and re-use and to limit incineration and landfilling to non-recyclable materials as targeted in the Seventh Environment Action Programme (7th EAP) and aligns with the Roadmap for a Resource-Efficient Europe.
High level of contamination
Low density polyethylene (LDPE) is usually a soft or film plastic with many types of softeners added to make it stretchy, pliable and flexible and is the most common plastic used in packaging. Although abundantly presented in domestic waste streams. LDPE is a type of post-consumer plastic waste that is perceived as difficult to recycle. LPDE plastic film mostly has a large surface combined with a thickness of less than 0.2 mm, which makes it very susceptible to laminating and wrapped in layers upon layers. As a result LDPE plastic waste usually has a high level of contamination, with dirt, organic material, layering, adhesives, etc. requiring it to undergo intensive treatment (grinding, washing, drying) during recycling process. Furthermore, the high level of contamination present causes significant processing issues as well as some negative properties in the finished product, such as odour, discoloration and lesser appearance. As a result, in most countries LDPE plastic waste is used for energy recovery or being landfilled. Although difficult to recycle, there are a limited number of LDPE recycling facilities present in Europe.
The current state of the art techniques used by these facilities to recycle LDPE plastic waste are based on cold washing methods combined with proven technologies such as grinders , float-sink separators and friction washers. The LDPE plastic waste is shredded into smaller pieces. cleaned, heated and extruded for reuse. Due to the odour and lesser quality of the finished product, LDPE recycle is often mixed with higher grade plastics to reach quality standards or used in low quality products. such as irrigation pipe, rubbish bags, black film and sheeting for the agricultural and building industries. With the current techniques these recycling facilities are able to reach a regranulate with a quality of > 99% plastic.
Compared with the state of the art practices the Attero Aganfoils project is innovative because:
The Aganfoils process will result in odourless, high quality foil regranulate by using hot washing as treatment technology for foil plastic waste streams. So far, hot washing has not been used to treat LDPE plastic waste on a full-industrial scale anywhere in Europe, and/or potentially worldwide.
For the first time an integrated full-industrial scale waste-to-resource recycling facility on one location for foils from MSW will be realized, enabling low-cost upcycling with a significantly reduced environmental impact by eliminating transportation needs and use of waste heat.
The recovery efficiency is improved, resulting in a finale residual waste stream of 38% due to contamination and moisture. Residual waste streams will be treated on-site.
The environmental impact of the Aganfoils process is much lower as compared to non-integrated processes as the Aganfoils will efficiently use waste streams of the dirty MRF process, such as waste heat avoiding the need for using natural gas
The process is a largely closed looped process in which used process water is treated and reused.
The ultimate result is that the foil regranulate reduces the need for virgin LDPE and improves resource efficiency by turning a waste product into a resource.
Compared to incineration, the C02-emissions of efficient plastic recycling processes like Aganfoils are at least 3 times lower (source: LCA: recycling van kunststof verpakkingsafval uit huishoudens, CE Delft)
By processing the plastics on site, transport of bales of plastic to processors is replaced by transport of plastic granulate, resulting in very significantly reduced transport movements from Attero to processing sites in e.g. Germany.
Attero wins The Circular Award Business
Together with 120 other contestants Attero had applied to win a Circular Award during the National Conference on the Circular Economy which was organized by the Ministry of Infrastructure & Water Affairs and the Ministry of Economic Affairs & Climate and attended by Secretary of State Stientje van Veldhoven and Minister Sigrid Kaag. Attero won the Circular Award Business in the category Plastics for Attero's new Polymer Recycling Plant (PRP, also known as project AGANFOILS). We were therefore asked to pitch our innovation during the Conference to an audience of 700 people from the Ministries, businesses, education and NGO's. We explained the unique combination of technologies and expressed our thanks for support by the LIFE programme. Since the circular economy cannot be realized by Attero alone, we also explained our new circular project with our partners Pokon Naturado, Oerlemans Packaging, Dow, TU/e en TUSTI to jointly produce compost bags for consumers from the LDPE regranulate from the PRP.
Polymer Recycling Plant, updates
Update April 2019 Plastics Recycling Show This year too, Attero had a stand at the Plastics Recycling Show Europe in Amsterdam to promote our new PRP (Polymer Recycling plant) and specifically the InfiniteFilm LDPE regranulate. We enjoyed an extremely successful show with plenty of international interest. The world of business is increasingly taking on the mantle of an important player in sustainability. By using our InfiniteFilm LDPE regranulate, this becomes tangible and visible for its clients in the form of new end products.
Update 15 March 2019 Opening PRP On the 15th of March, the PRP was opened by the First Vice-President of the European Commission, Mr Frans Timmermans. Read our news item about the opening. During the opening, we presented the following animation.
Update March 2019 Newsletters We regularly send newsletters to our clients and business contacts. If you would like to receive these newsletters, please subscribe here.
Update February 2019 Attero wins The Circular Award Business See above.
Update November 2018 Time lapse This time lapse shows the progress of the construction over the past two years. Click here to see the timelaps.
Update June 2018 In operation The plant is in continuous operation, and we're working on ensuring the equipment runs in the best possible way. Many different suppliers are involved, and now we're tuning the equipment to ensure the foil runs smoothly through the factory and comes out as a clean granule. This requires close cooperation between the suppliers, operators, the Technical Service and the project team. We're also identifying and solving any teething problems. The granulate is wonderfully clean and pure, and the granules are being used by various clients on a pilot basis. They are gaining experience with the material and are looking at how it can be applied in their production process. This also produces feedback for Attero, enabling us to produce granulate that meets their requirements.
Update December 2017 Operator room Before testing (commissioning) starts, the data installation will have to be completed too. This means that the 'operator room' in the office will have to be equipped with screens and cables that are connected to the switching rooms in the hall and the servers in Attero's office. We're working hard on all those things. Before the Aganfoils factory can be fully up and running, we need to start by testing all the machines and equipment and we're in the middle of writing an action plan for all those tests. It describes what, how and in which order we will start testing. We have decided to complete and test line 2 and the general part first, followed by line 1 after an interval of 3 weeks.
The first granules from the factory After the testing process, we will check the 'performance' of the plant in detail. During this period, the newly trained Attero operators will be running the pilots.